DIN EN 1092 slip on flange rf pn 16 dn65 forged flange
Product Description
#detail_decorate_root .magic-0{border-bottom-style:solid;border-bottom-color:#53647a;font-family:Roboto;font-size:24px;color:#53647a;font-style:normal;border-bottom-width:2px;padding-top:8px;padding-bottom:4px}#detail_decorate_root .magic-1{vertical-align:top}#detail_decorate_root .magic-2{vertical-align:top;display:block;padding-right:4px;box-sizing:border-box;padding-left:4px}#detail_decorate_root .magic-3{vertical-align:top;padding-bottom:4px;box-sizing:border-box;padding-top:4px}#detail_decorate_root .magic-4{padding:0;margin:0;white-space:pre-wrap;font-size:14px}#detail_decorate_root .magic-5{text-align:center}#detail_decorate_root .magic-6{font-size:16px}#detail_decorate_root .magic-7{width:750px}#detail_decorate_root .magic-8{width:446px}#detail_decorate_root .magic-9{overflow:hidden;width:446px;height:446px;margin-top:0;margin-bottom:0;margin-left:0;margin-right:0}#detail_decorate_root .magic-10{margin-top:0;margin-left:0;width:446px;height:446px}#detail_decorate_root .magic-11{width:300px;display:flex;flex-direction:column;margin-right:0;margin-left:4px}#detail_decorate_root .magic-12{font-size:18px}#detail_decorate_root .magic-13{width:300px;display:flex;flex-direction:column;margin-right:4px;margin-left:0}#detail_decorate_root .magic-14{font-weight:normal}#detail_decorate_root .magic-16{font-size:16px;font-weight:normal}#detail_decorate_root .magic-17{margin-bottom:10px;overflow:hidden}#detail_decorate_root .magic-18{overflow:hidden;width:446px;height:313.9645293315143px;margin-top:0;margin-bottom:0;margin-left:0;margin-right:0}#detail_decorate_root .magic-19{margin-top:0;margin-left:0;width:446px;height:313px}#detail_decorate_root .magic-20{overflow:hidden;width:750px;height:750px;margin-top:0;margin-bottom:0;margin-left:0;margin-right:0}#detail_decorate_root .magic-21{margin-top:0;margin-left:0;width:750px;height:750px}#detail_decorate_root .magic-22{overflow:hidden;width:373px;height:279.75px;margin-top:0;margin-bottom:0;margin-left:0;margin-right:0}#detail_decorate_root .magic-23{margin-top:0;margin-left:0;width:373px;height:279.75px}#detail_decorate_root .magic-24{overflow:hidden;width:373px;height:279px;margin-top:0;margin-bottom:0;margin-left:4px;margin-right:0}#detail_decorate_root .magic-25{margin-top:-93px;margin-left:0;width:373px;height:497.3333333333333px}#detail_decorate_root .magic-26{overflow:hidden;width:750px;height:574.7460087082728px;margin-top:0;margin-bottom:0;margin-left:0;margin-right:0}#detail_decorate_root .magic-27{margin-top:0;margin-left:0;width:750px;height:574.7460087082728px}#detail_decorate_root .magic-28{overflow:hidden;width:247.33333333333334px;height:329.77777777777777px;margin-top:0;margin-bottom:0;margin-left:0;margin-right:0}#detail_decorate_root .magic-29{margin-top:0;margin-left:0;width:247px;height:329px}#detail_decorate_root .magic-30{overflow:hidden;width:247.33333333333334px;height:329.44399460188936px;margin-top:0;margin-bottom:0;margin-left:4px;margin-right:0}#detail_decorate_root .magic-31{margin-top:0;margin-left:0;width:247px;height:437px}#detail_decorate_root .magic-32{margin-top:0;margin-left:0;width:309px;height:329px}#detail_decorate_root .magic-33{overflow:hidden;width:446px;height:189.104px;margin-top:0;margin-bottom:0;margin-left:0;margin-right:0}#detail_decorate_root .magic-34{margin-top:-34.49066666666667px;margin-left:-2.3786666666666667px;width:248px;height:248px} Products Description DIN EN 1092
slip on flange
rf pn 16 dn65 forged flange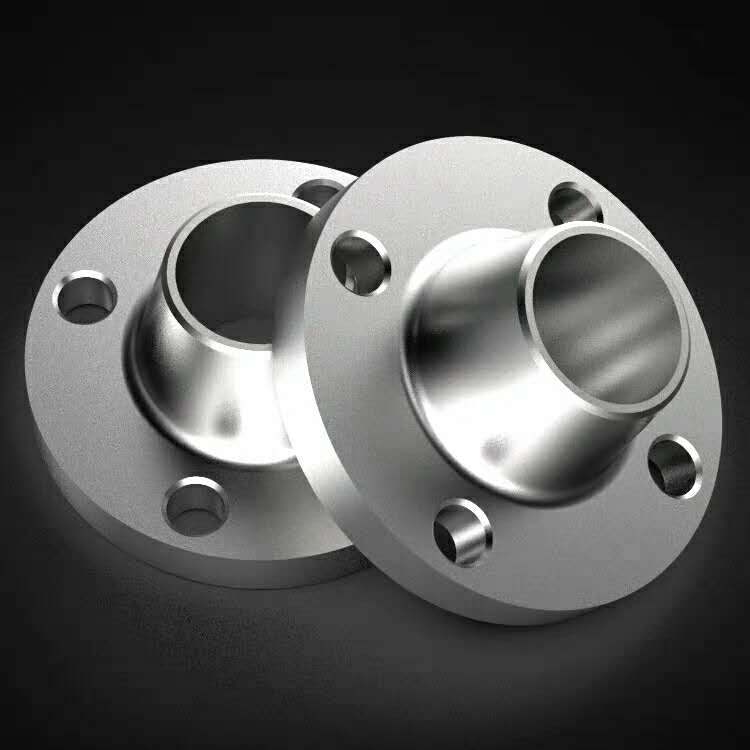 welding neck flange
Butt welding flange is a kind of pipe fitting, refers to the flange with a neck and a circular pipe transition and butt welding connection with the pipe.Butt welding flange is not easy to deformation, good sealing, widely used, has the corresponding rigid
and elastic requirements and reasonable butt welding thinning transition, the welding joint from the joint surface distance, the joint surface from welding temperature deformation.
blind flange
The normal name of the blind plate is Flange cover, some are also called blind Flange or pipe plug.It is a flange with no hole in the middle, used to seal the pipe mouth.The function is the same as the head and cap, except that the blind seal is a detachable sealing device, and the head seal is not ready to be opened.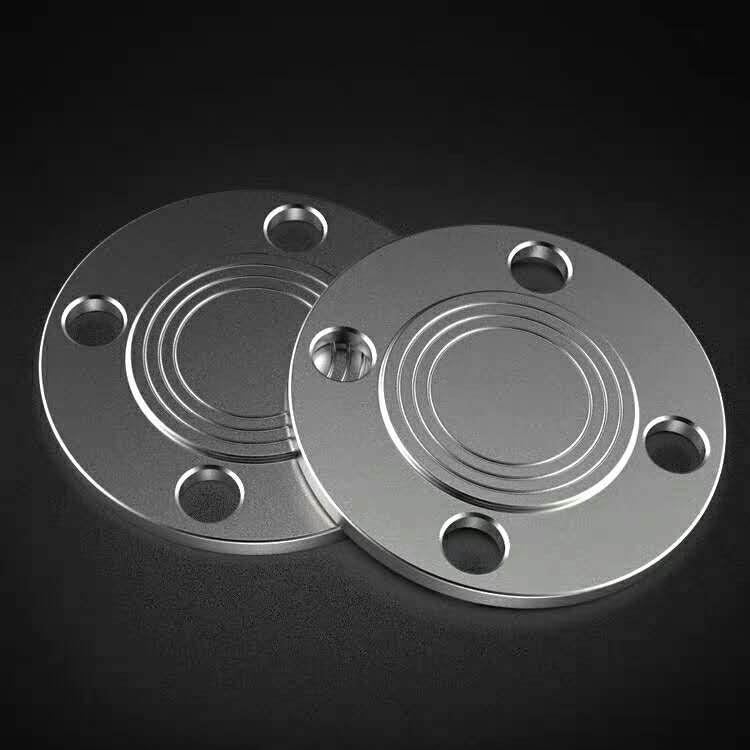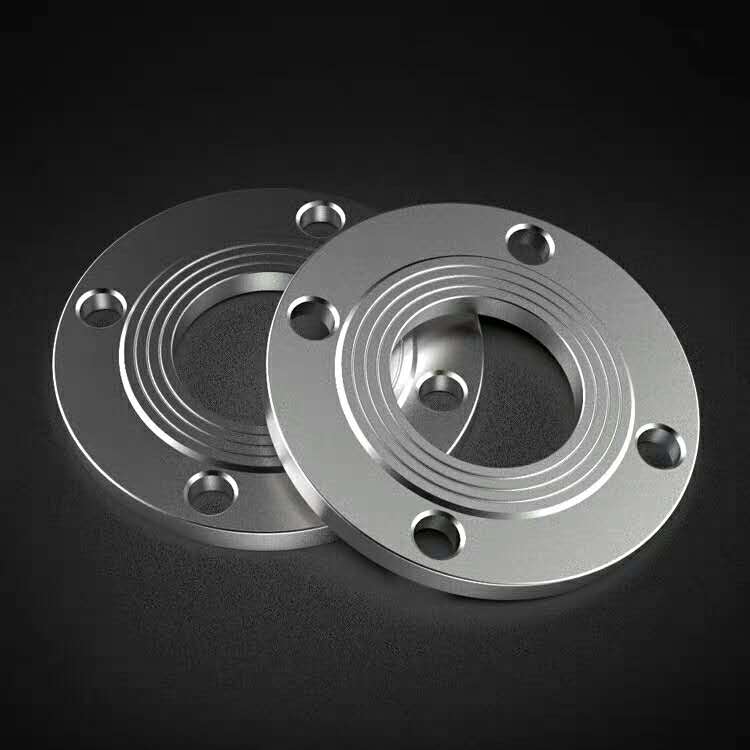 slip on flange
Flat welded flange refers to a flange connected with a container or pipeby a fillet weld.With neck buttwelding flange, flat welding flange structure is simple, with less material, but the stiffness and sealing than with neck butt welding flange.Flat welded flanges are widely used to connect medium and low pressure vessels and pipelines.
company introduction
Jinan enying machinery co., LTD., is a professional company producing flanges, the company has 20 years of production
experience,now more than 260 employees, including more than 20 engineers and technicians, more than 100 production equipment,
fixed capital of nearly 5 million yuan, the annual output of more than 5,000 tons.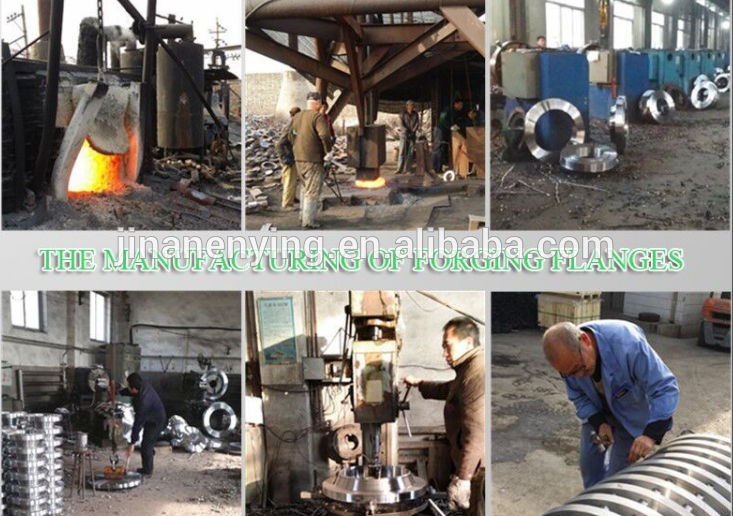 The company mainly produces American standard, German standard, British standard, Japanese standard and
Other
standard flanges,but also according to the samples or drawings provided by the customer production and processing, the products are exported to Malaysia, the United States, Japan and more than 20 countries, product quality is deeply dependent on users. Customer Photos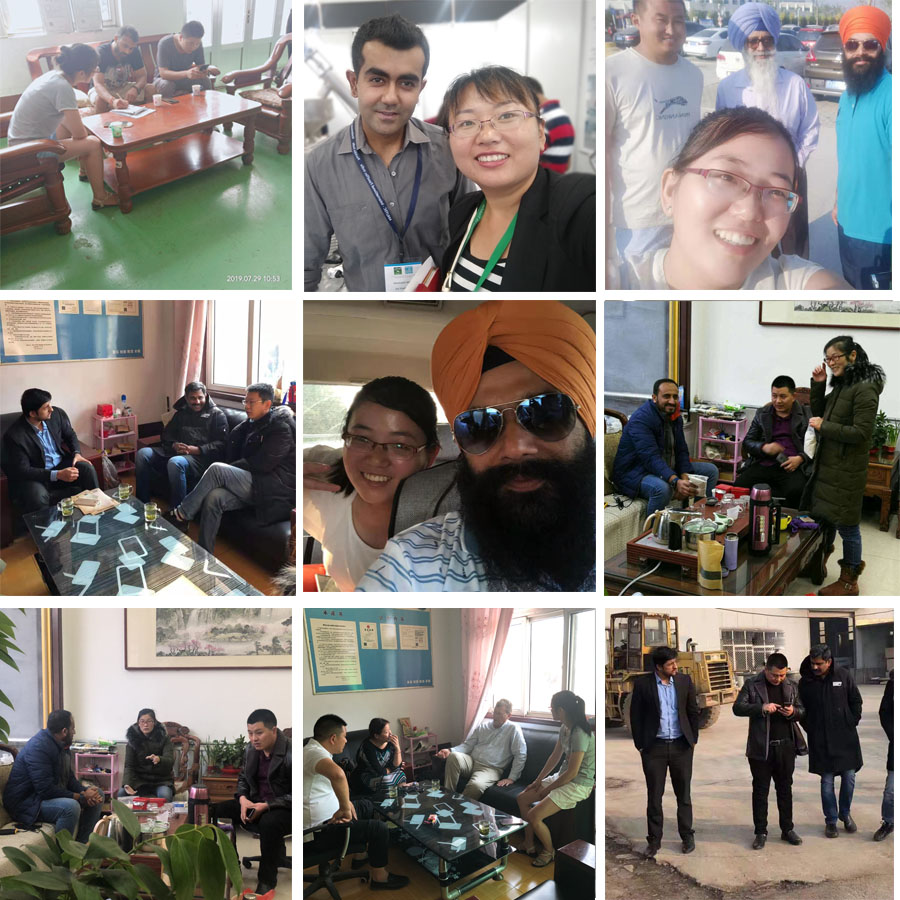 Product packaging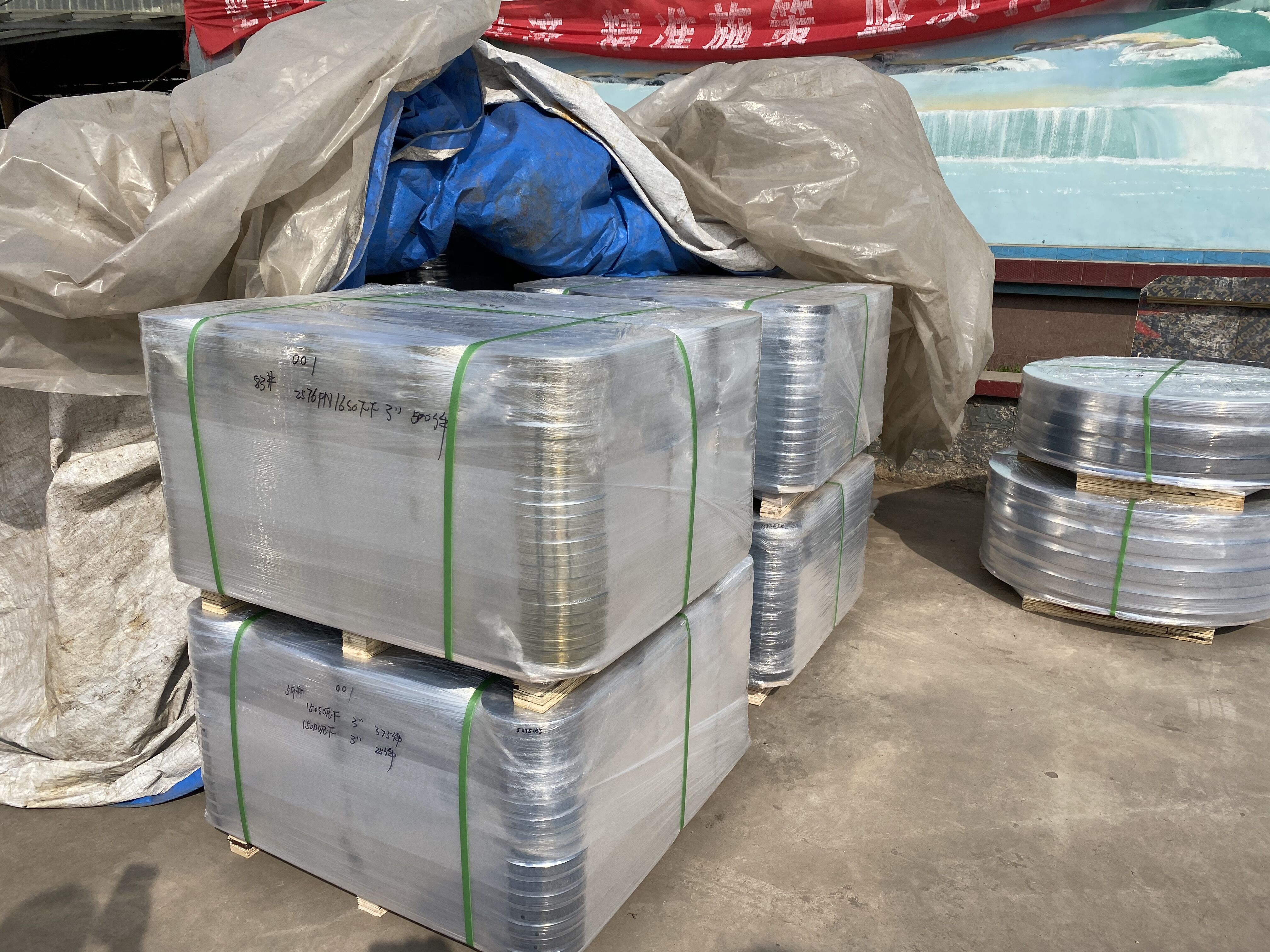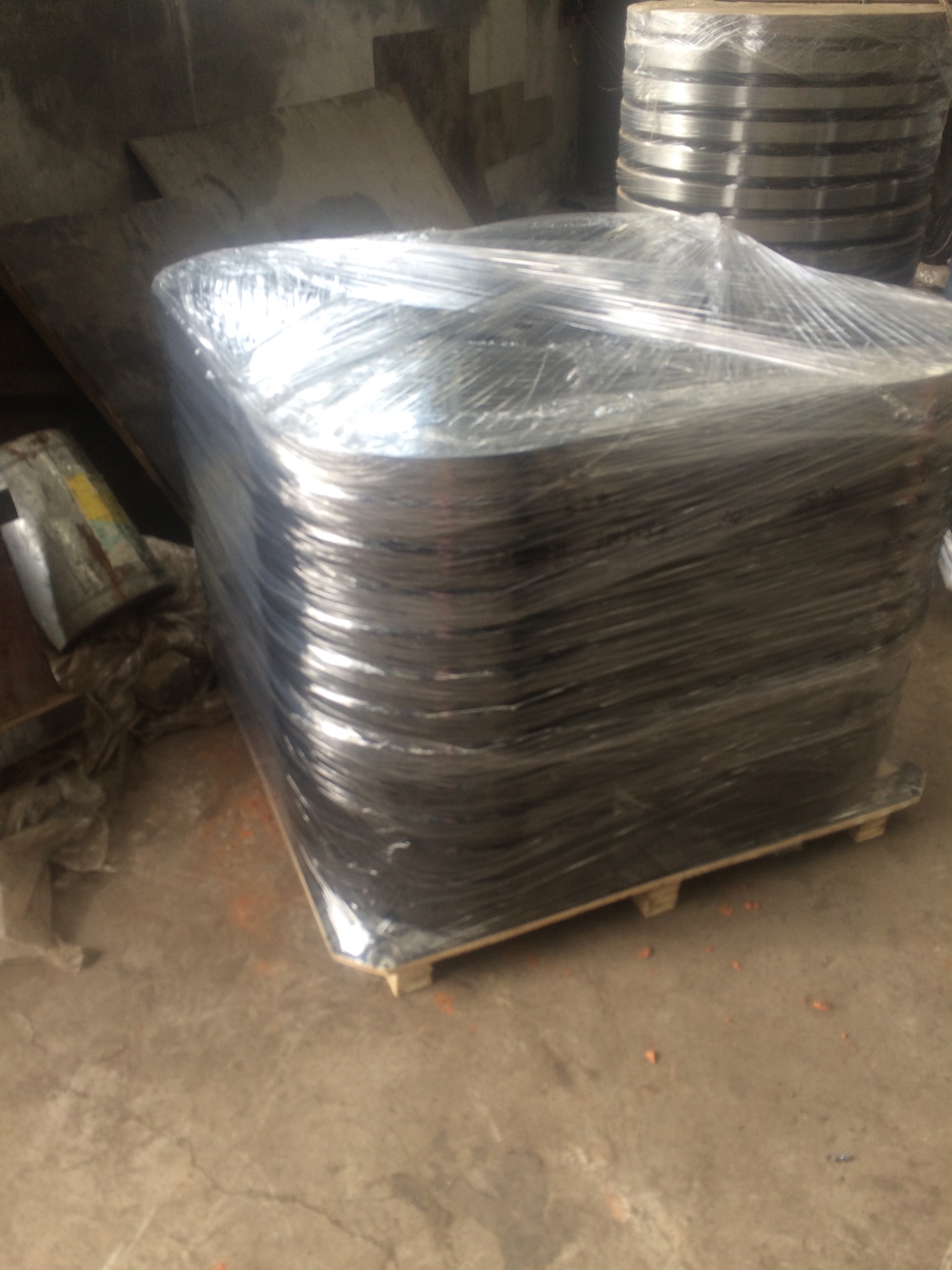 Application of Flange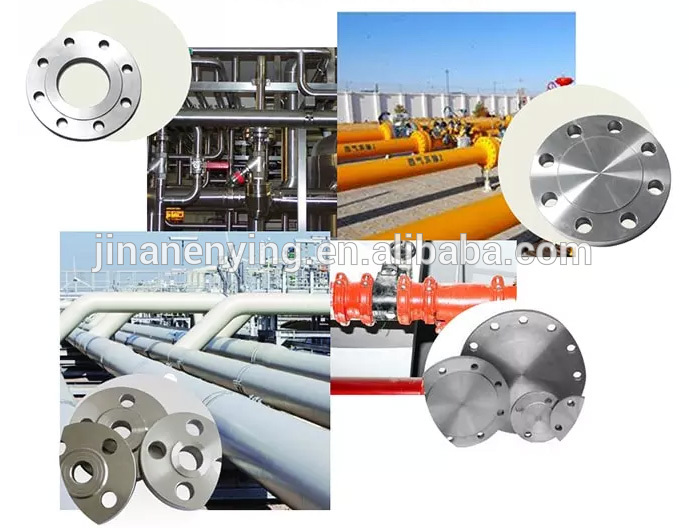 Product display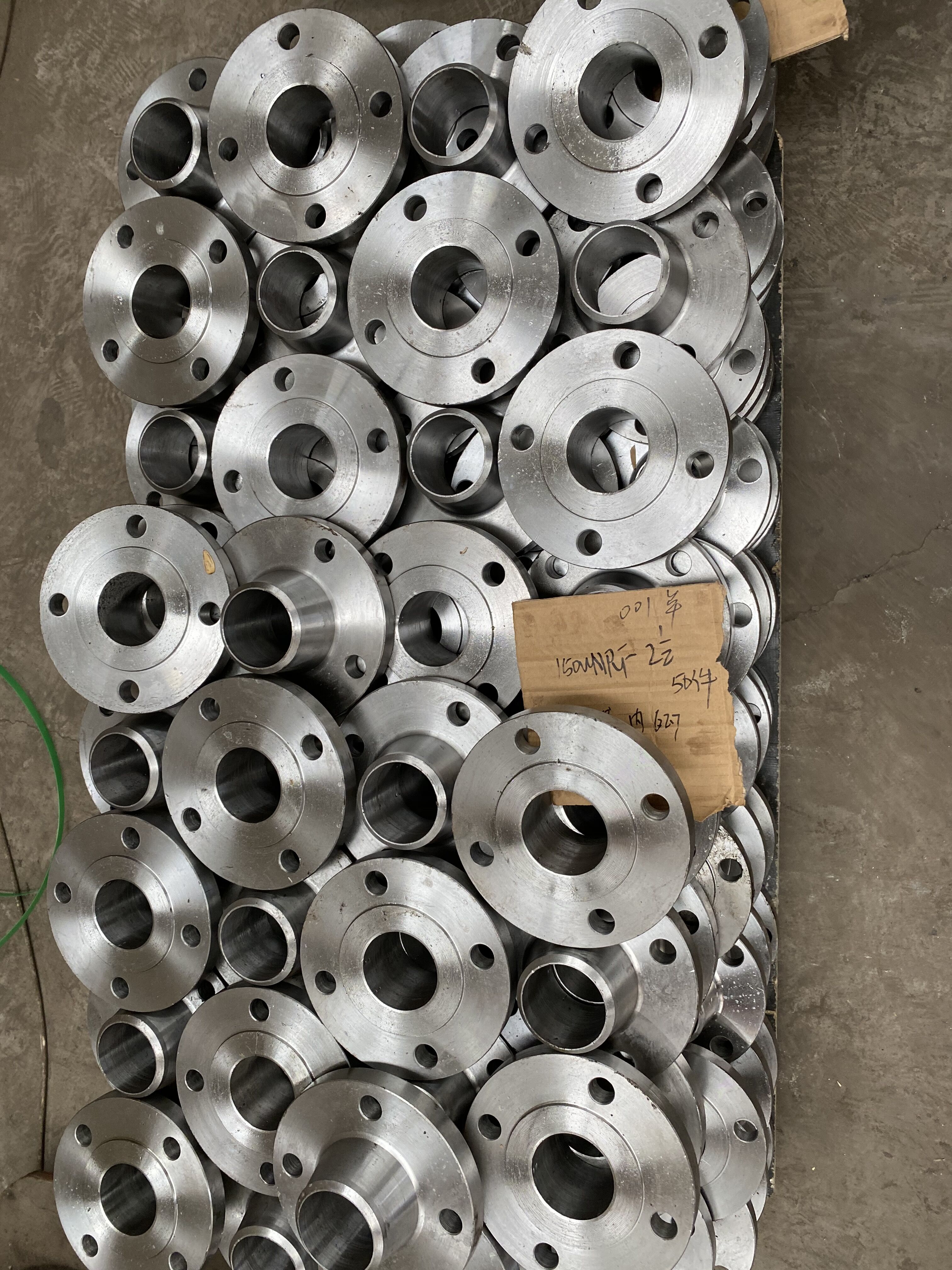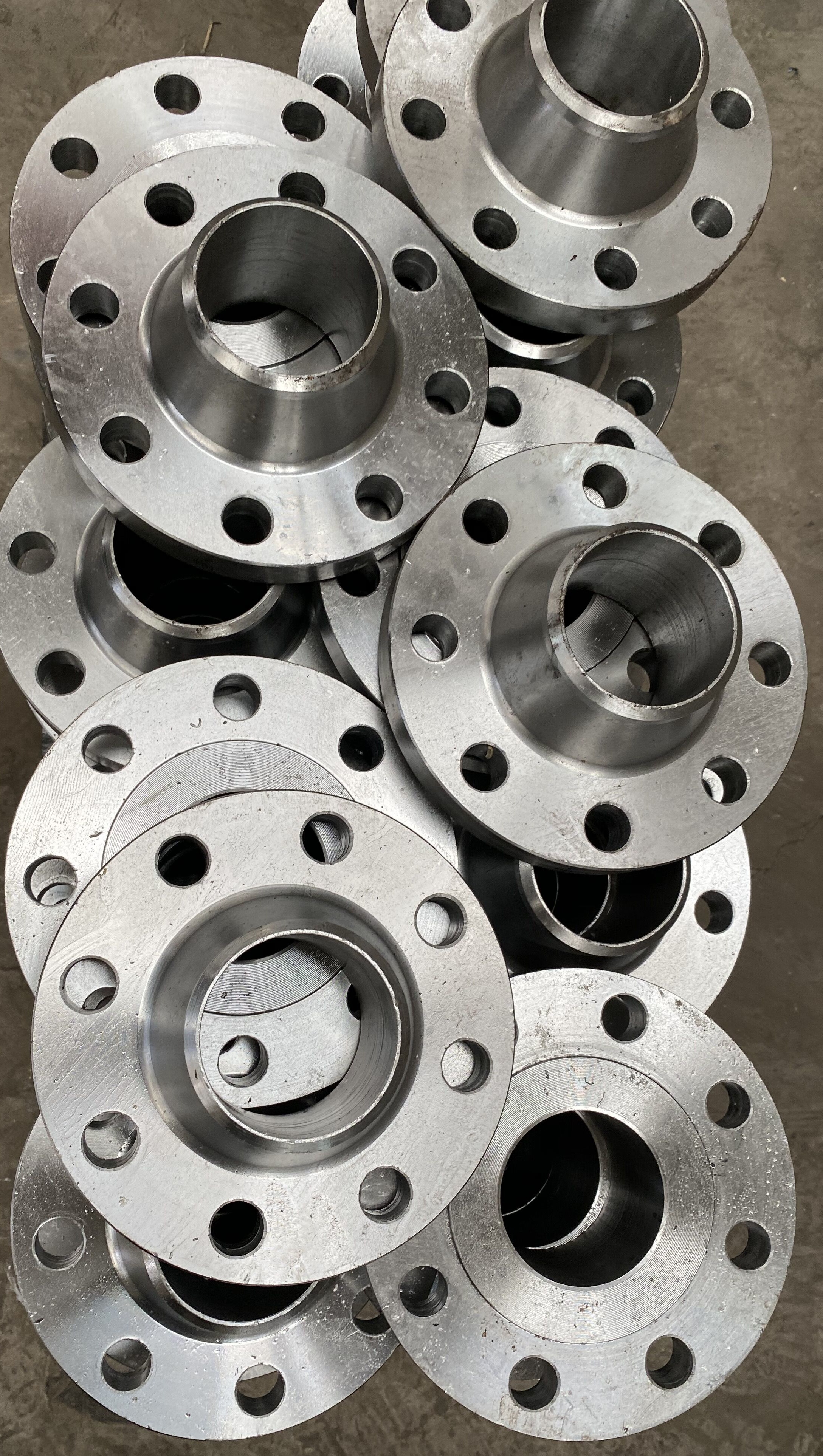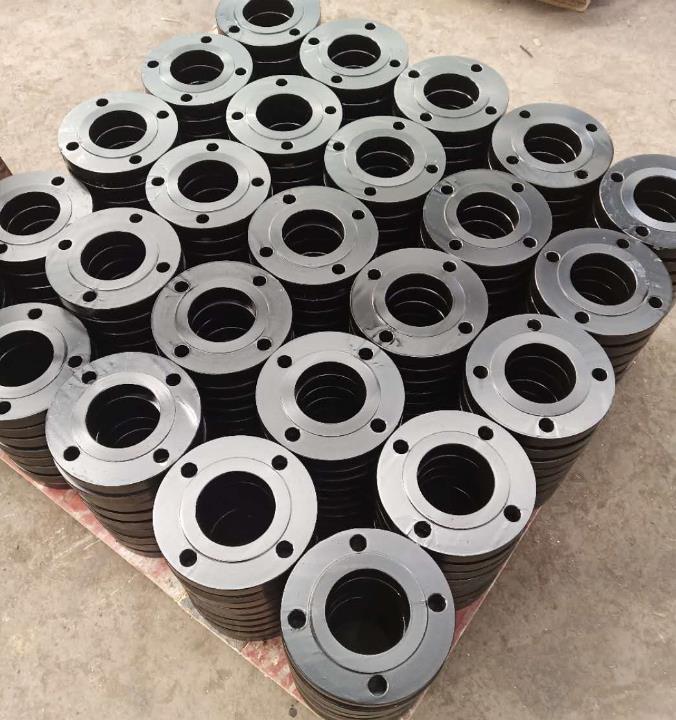 FAQ .Q:Are you a trading company or a manufacture?
A:We are a professional production enterprise。
Q: How long is your delivery time? A: Generally it is 7-15 days for stock delivery, and 15-30 days for manufacturing goods , but it depends on the quantity.
Q: Can you provide sample? A: Yes, we can provide you sample, but you need to pay for the sample and freight firstly. We willreturn the fee after you make an order.
Q:What is your payment term? A: Normally T/T 30% in advanced, balance by negotiation. contact us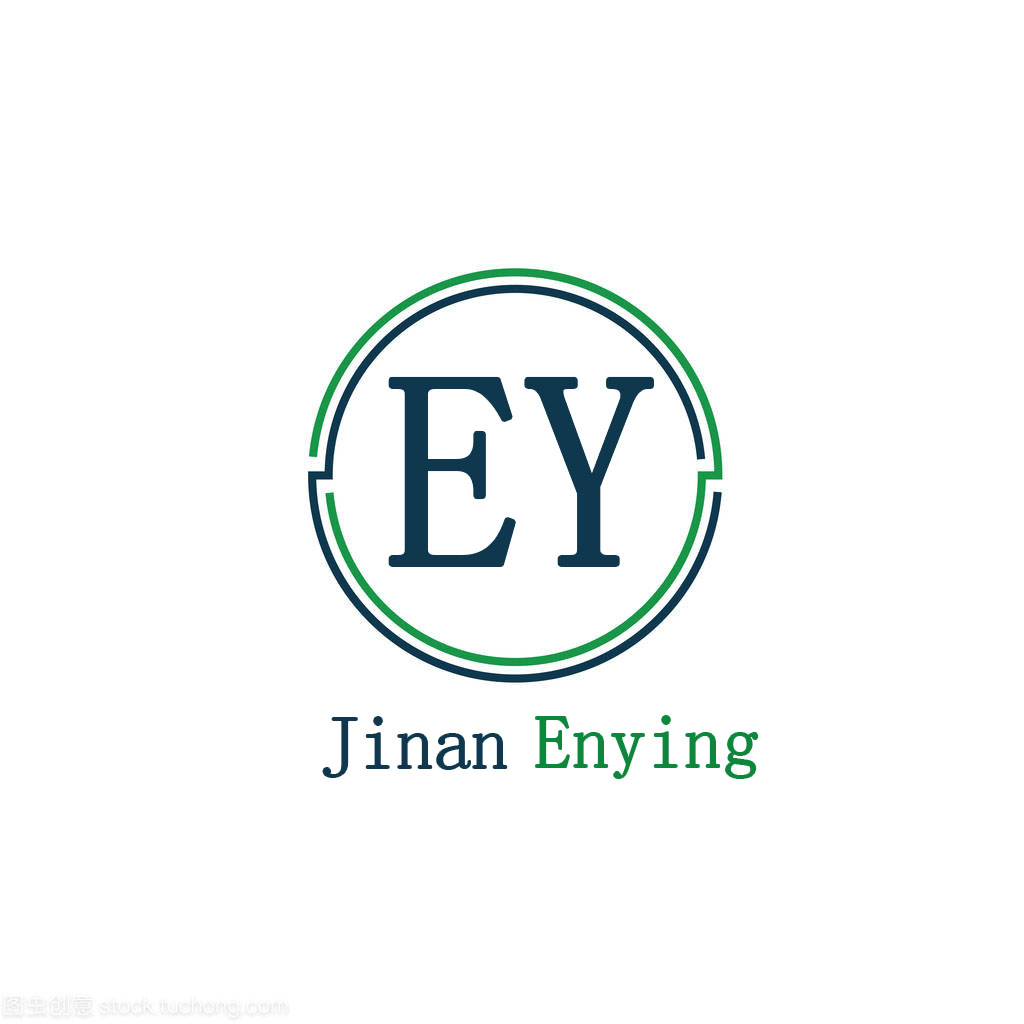 Nancy Liwhatsapp:8615265319211
Email:liyanan@zqhongdun.com Go to the company homepage
Contact us if you need more details on dn flange sizes. We are ready to answer your questions on packaging, logistics, certification or any other aspects about flange bs4504 pn16 stainless steel、3\/8\. If these products fail to match your need, please contact us and we would like to provide relevant information.
Product Categories : slip on flange